discover the very best of thailand on our luxury
Super Yacht
46.5m of
consummate seagoing luxury
THAILAND's finest
Super yacht
Ultimate Luxury
Luxury should leave nothing to chance. Our chosen super yacht partner certainly lives to that beat too. This super yacht is the epitome of style combined with world class features all coming together to bring the ultimate super yacht experience to your Thailand journey.
From the zero-speed stabilisers that offer stability on the high seas to the soundproofing of all guest cabins that work in harmony to produce the perfect, restful, environment for your family or guests.
The details on board are exquisite with multiple dining areas, 5-star kitchen galley producing the very finest of dining experiences for every meal, and 2 bars. The 6 person jacuzzi even features its own wet bar for that impromptu party moment.
All of this is bought together through consummate service offered by our hand-picked onboard staff. There really is no better ship to explore South East Asia in style.
Samui Luxury yacht
(Office By Appointment)
26/23, Moo 4,
Bangrak, Koh Samui
Suratthani, Thailand, 84320
Let Us Plan Your Journey
Whether nannies, translators, tour guides, drivers, we have the best of Thailand
contact us for Availability
All inclusive pricing
Design your ultimate journey
Where you need us
Let us know when, where and how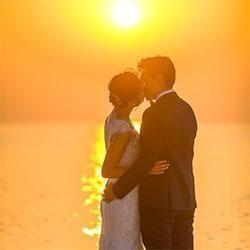 "Some things in life are truly magical. Time spent on this incredible ship with family and friends will be a memory I cherish for all my days.
Thank you Chris" 
Jonathan Bryce

 Waiting to welcome you to your
Luxury Super Yacht
At Samui Luxury Yacht we work with the region's most opulent super yacht. As part of the Samui Luxury Group we deal with the most discerning guests every day. Our work is to provide our customers with the perfect luxury solution to their every Samui need.
Things to do
Samui has so much to offer the visitor. Whilst you will enjoy every need being fulfilled with perfection on board, we can also fill your days with magical adventures to hold in your heart for the rest of your life.
Other Boat Options
Need something a little more versatile? Samui Luxury Boats offers a wide range of options to cruise the islands including Luxury Motor Yachts, Catamarans, Sailing Vessels, Party Boats, and more.
Visit Samui Luxury Boats
Samui Luxury Villa
Need to match the opulence of our super yacht once you make it Samui? Let us know and we'll find the perfect villa for your group's luxury stay on Koh Samui.
Visit Samui Luxury Villa
Samui Luxury Cars
Make journeying through Samui simple, comfortable and luxurious with our range of luxury car options for your group. Let us know your needs and we will do the rest.
Visit Samui Luxury Car
Samui Adventures
Jetski safaris, fire shows, off road experiences, temple tours, local markets, Samui secrets. We have them all. Let us know what you want to do whilst you are on Samui. We will make it happen.
Personal Staff
Thailand is a rich country with a deep culture. To experience the very best of Thailand we recommend working with on of our Tourism Authority of Thailand certified guides and/or translators. Let us find the best match for your group.
From one day to long journeys through
South East Asia
Samui Luxury yacht
(Office By Appointment)
26/23, Moo 4,
Bangrak, Koh Samui
Suratthani, Thailand, 84320